Prohlédněte si ZYXEL online certifikační program
Zyxel považuje vzdělávání jako základ pro optimalizaci investic zákazníků. Education Center poskytuje pestré osnovy pro potřeby jednotlivců i organizací. Certifikace společnosti Zyxel nabízí síťovým profesionálům možnost stát se certifikovaným technikem s prokázanými zkušenostmi a dovednostmi.
Všechny naše školení první úrovně jsou nyní k dispozici online v anglickém a německém jazyce. Pokud máte zájem o další vzdělávání nad rámec těchto online školení, můžete nás kontaktovat zde pro informace ohledně vyšších úrovní školení.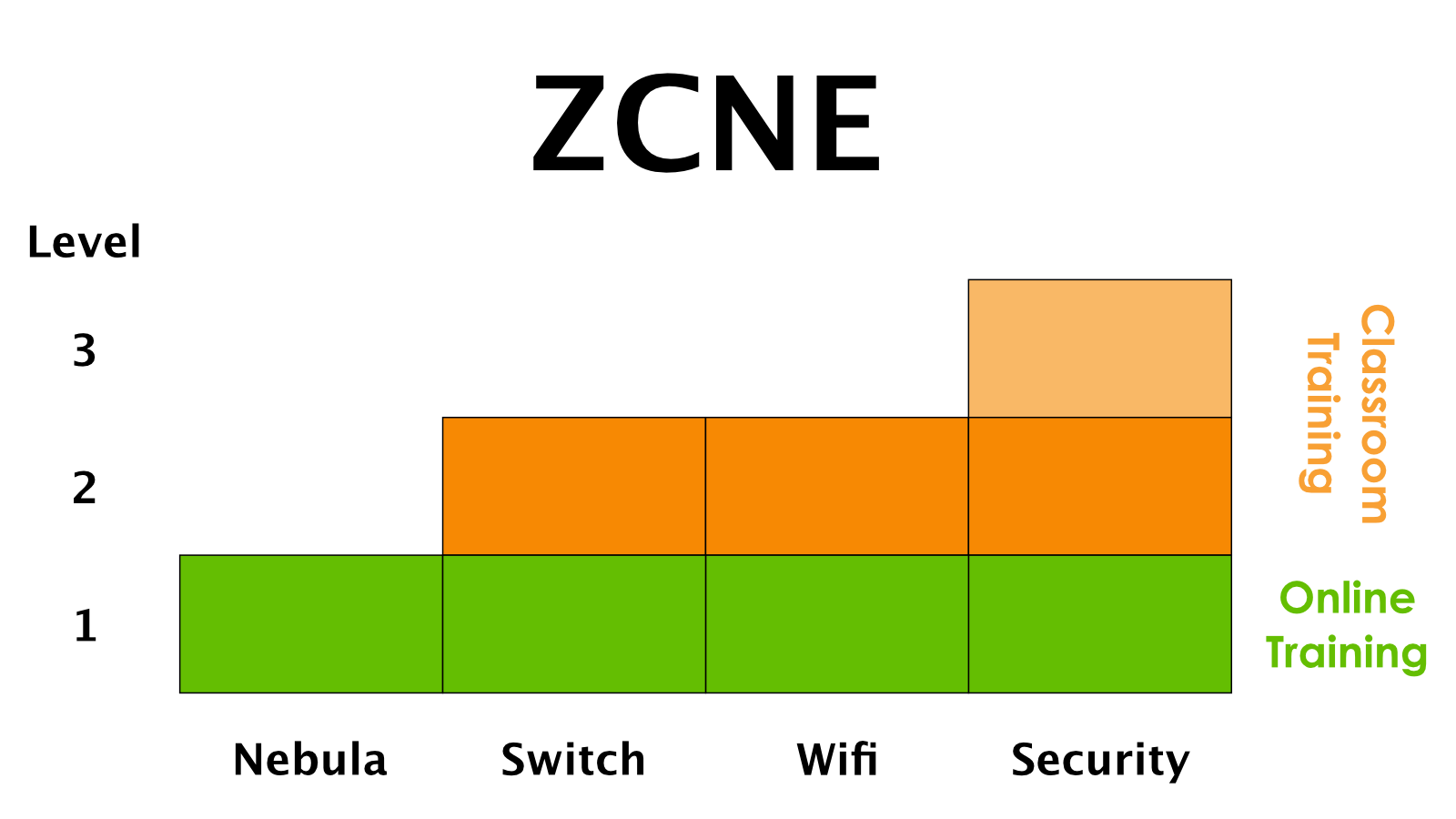 ZYXEL CERTIFIED NETWORK ENGINEER
S tím jak se potřeby v síťovém prostředí neustále mění je výhodné být vybaven znalostmi. Pro pohodlnou správu sítí a zajištění maximální bezpečnosti je klíčové mít osvojené správné a aktuální znalosti v oblasti sítí. Znalost aktuálních produktů a jejich funkcí Vám umožní nasazovat a spravovat síťové prvky tak abyste pokryly veškeré Vaše potřeby v oblasti síťové infrastruktury.
Naše online kurzy k dispozici
ZCNE Nebula Level 1
Nebula je řešením pro cloudovou správu zařízení od společnosti Zyxel. Cloudová platforma poskytuje administrátorům možnost ucelené správy velkého množství prvků vzdáleně.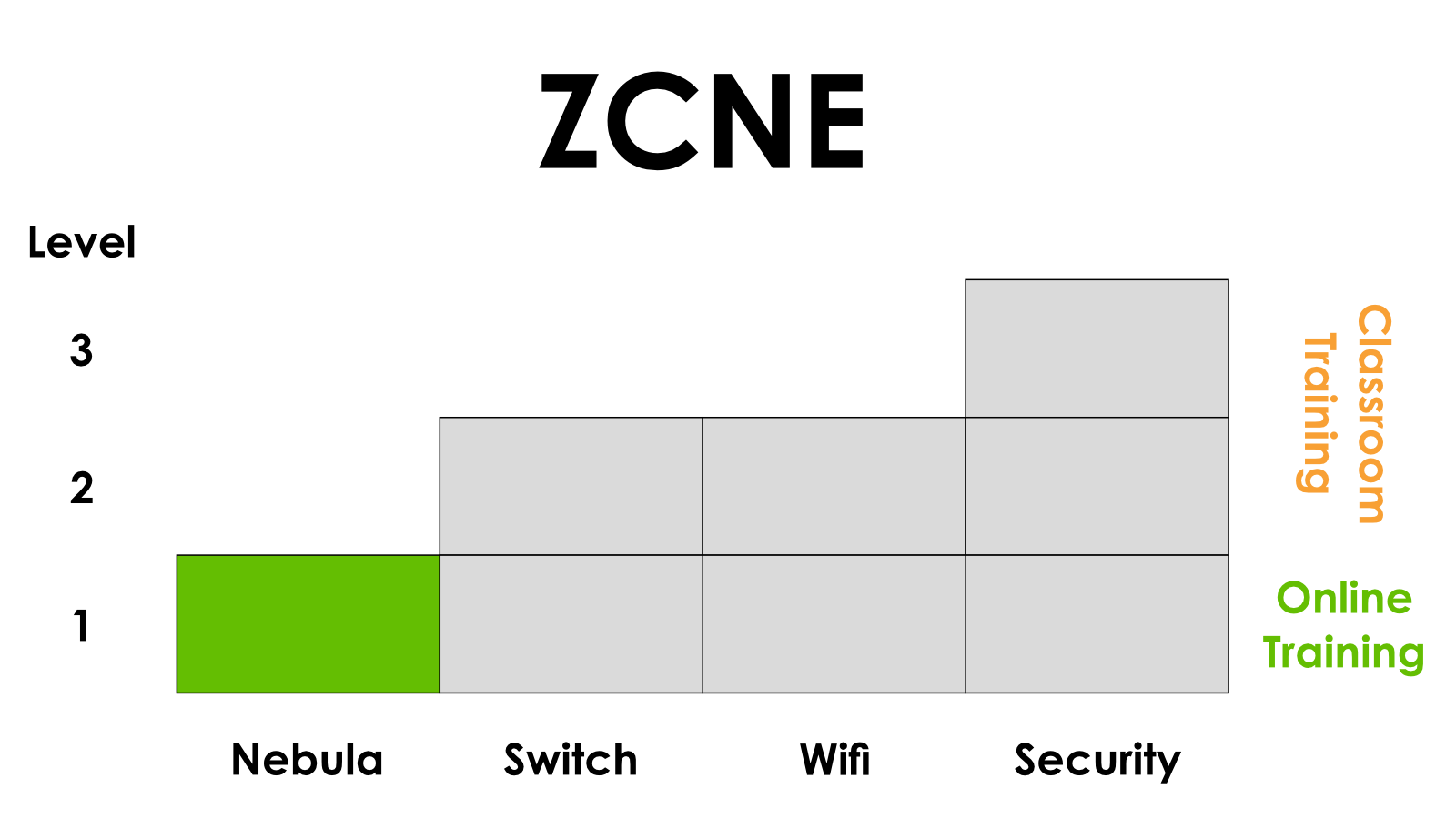 ZCNE Security Level 1


Security školení první úrovně je zaměřeno na vysvětlení bezpečnostních technologií s praktickými ukázkami. Školení začíná základním vysvětlením ZyWALL USG architektury a konfiguračních příkladů až po komplexnější scénáře, čímž pokryjeme kompletní portfolio našich bezpečnostních prvků.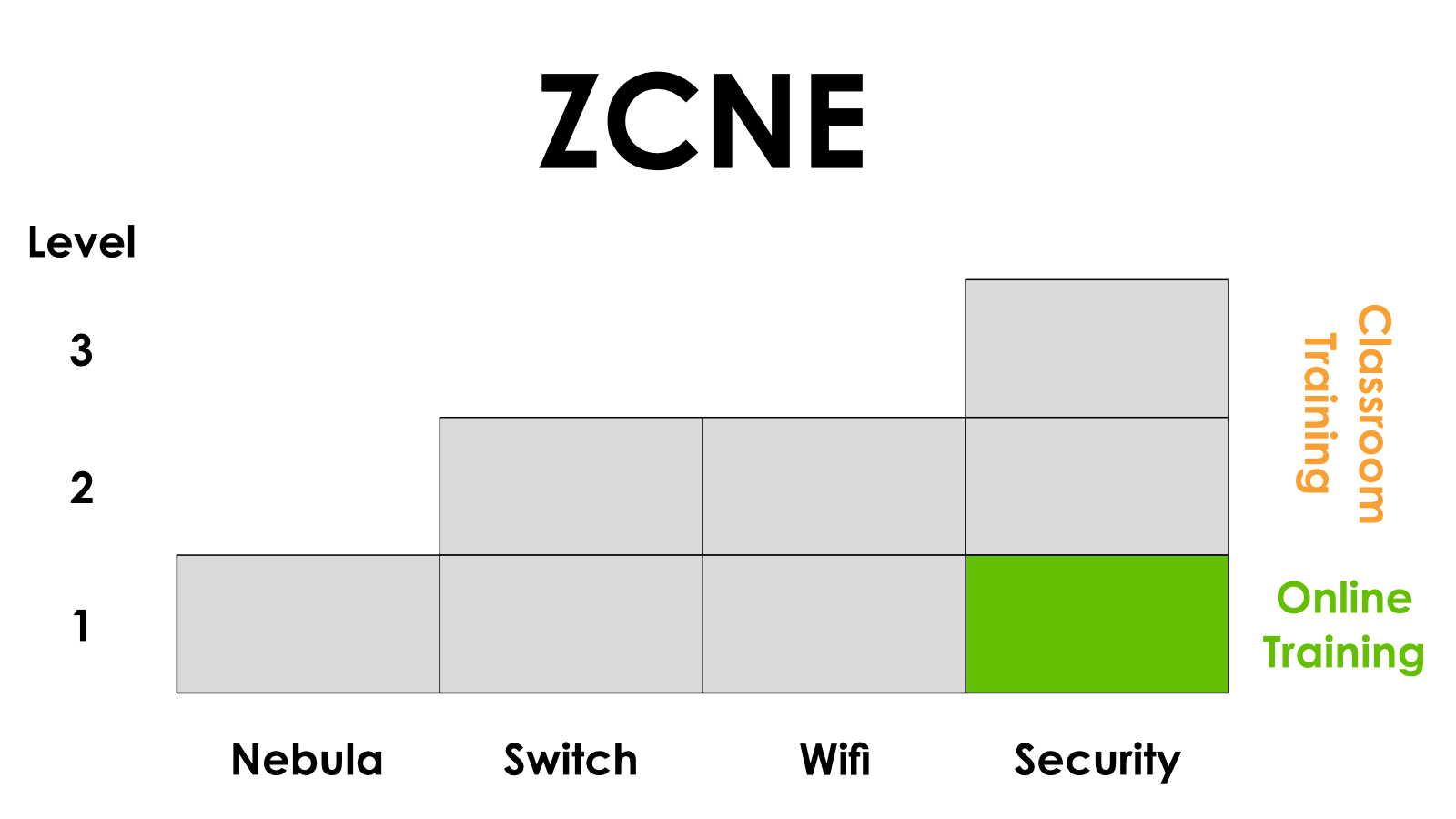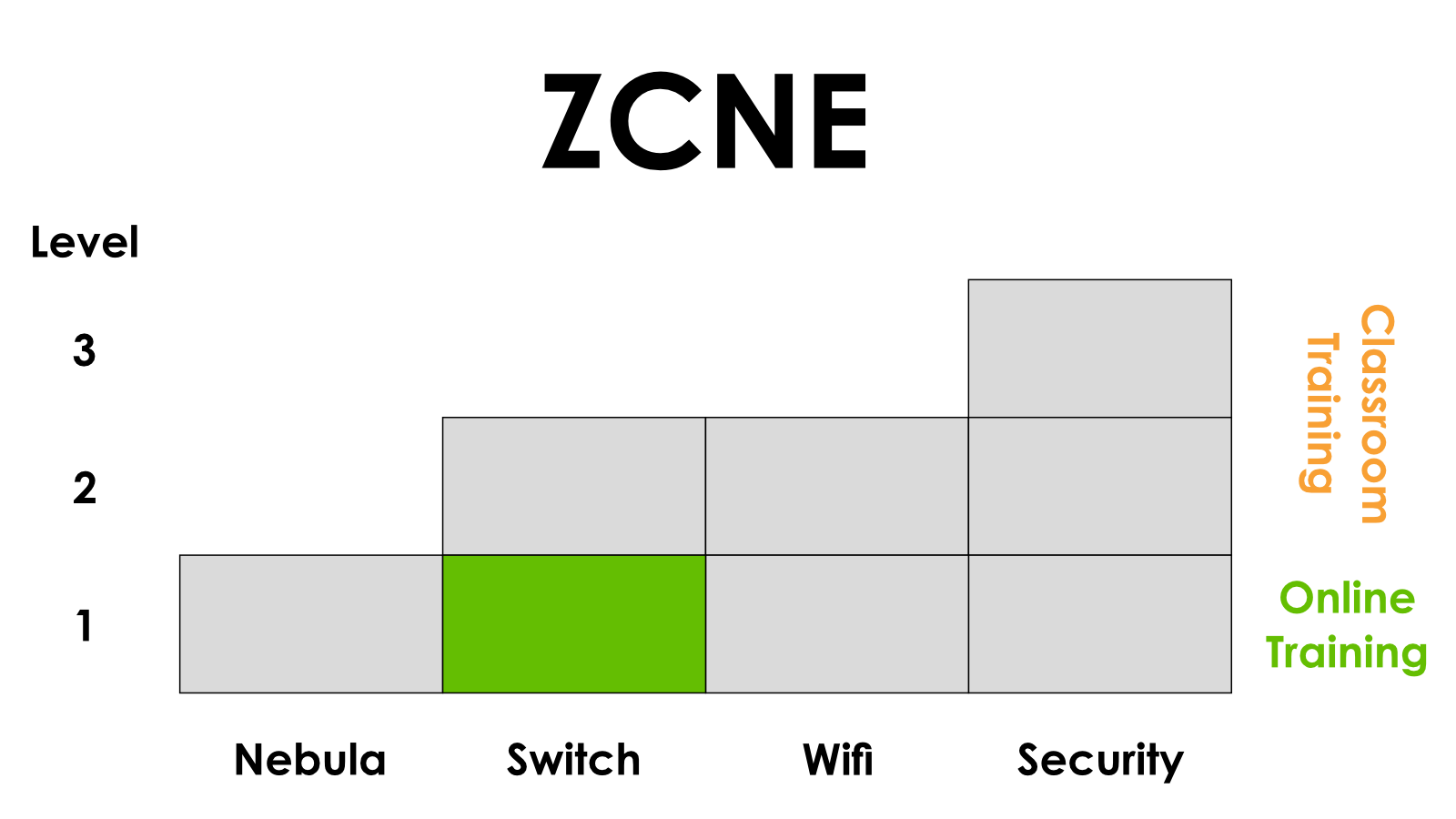 ZCNE Switch Level 1

V digitální době je klíčové mít zdravou síťovou infrastrukturu. Switche Zyxel poskytují kompletní a inteligentní službu která je odpovědí na výzvy kterým uživatelé čelí. Cílem ZCNE Switch školení je rozšíření Vašich znalostí a praktické zkušenosti s užíváním switchů Zyxel.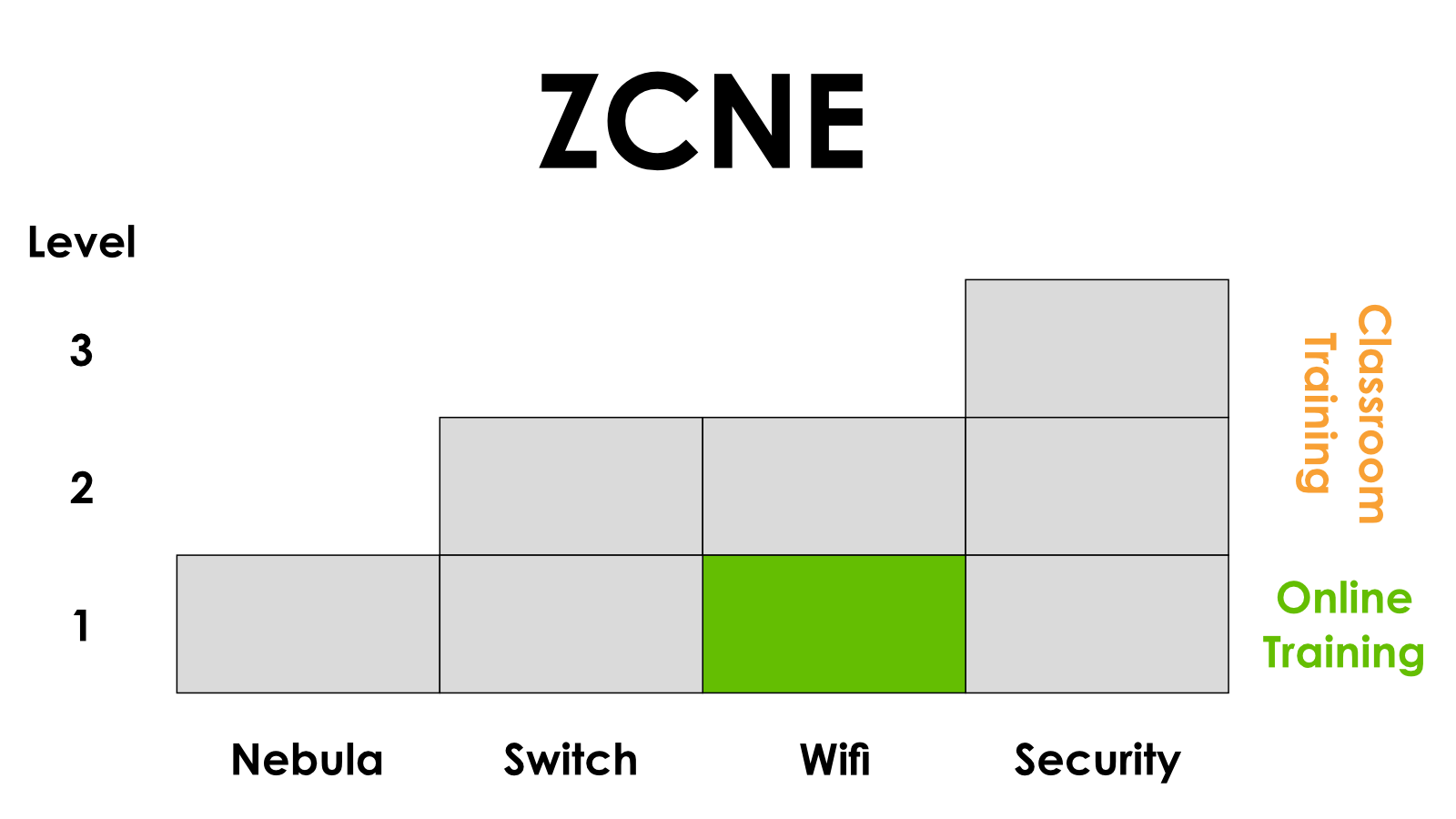 ZCNE WLAN Level 1


ZCNE Wireless LAN první úrovně je školení zaměřené na základní technologie bezdrátových sítí a informace o jejich nasazování. V tomto školení získáte přehled o všech bezdrátových prvchích společnosti Zyxel.
If you're interested to attend one of our ZCNE Level 2 / Level 3 classroom trainings, please get in contact with us.