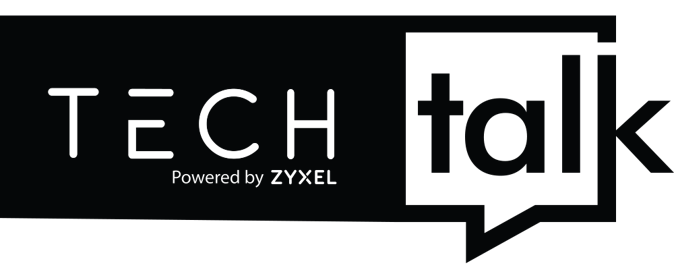 Join our monthly TECHtalk Webinars, where experts are exchanging high-level insights to our products
Welcome to TECHtalk

TECHtalk is our new platform where our experts discuss interesting technical facts about Zyxel products. You can join our monthly interactive webinars directly from the Campus Academy and can contribute to our technical discussions. Inspiring ideas are always welcome. At the bottom of this page you can find our contact form, where you can send us ideas for future TECHtalk discussion.
Join our upcoming Episodes
28/09
Wed. 28th Sept.
11:30 CEST
New Series
USG Flex Basics 1
"Objekte"
We will show you different ways of creating a base to start with the configuration, show different types and explain advantages and disadvantages and showing Best Practice tips.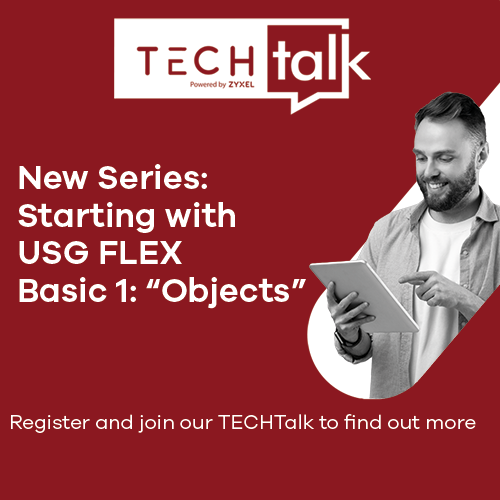 26/10
Wed. 26th Oct.
11:30 CEST
Nebula
Phase 15
New Tools
We introduce the newest big Nebula Release 15, with all new features and productivity enhancements, don't miss it!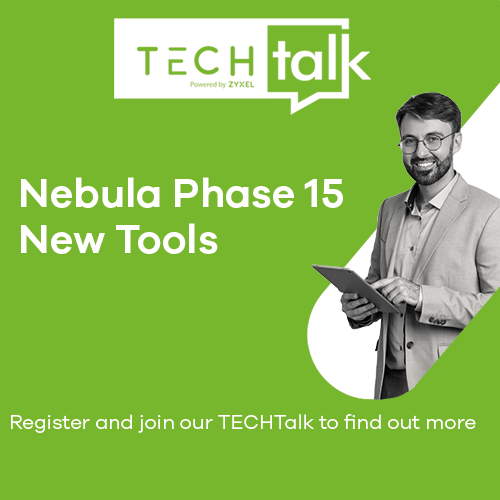 30/11
Wed. 30th Nov.
11:30 CET
New Series
USG Flex Basics 2
"Firewall Setup"
We will show you the "Default Firewall" and explain it to give you insights on how you can do a configuration. What is enabled by default? What should be blocked? How can you use the created Objects?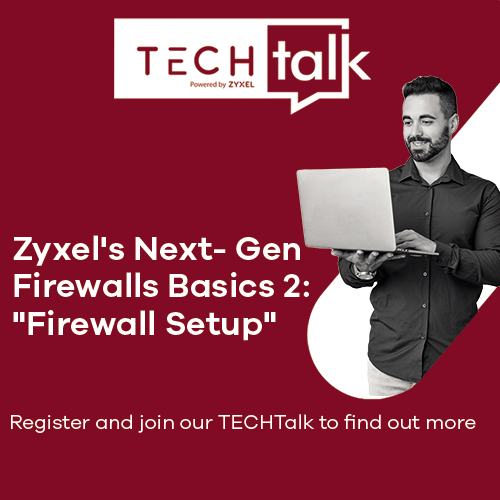 Previous Episodes: