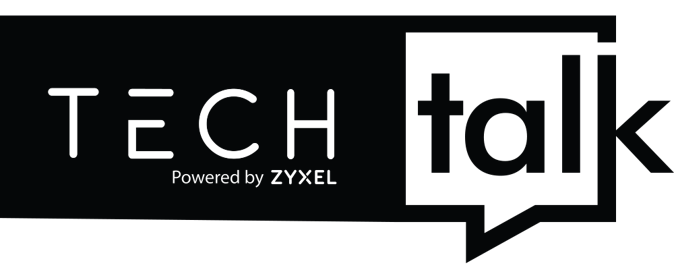 Join our monthly TECHtalk Webinars, where experts are exchanging high-level insights to our products
Welcome to TECHtalk

TECHtalk is our new platform where our experts discuss interesting technical facts about Zyxel products. You can join our monthly interactive webinars directly from the Campus Academy and can contribute to our technical discussions. Inspiring ideas are always welcome. At the bottom of this page you can find our contact form, where you can send us ideas for future TECHtalk discussion.
Join our upcoming Episodes
14/12
Wed. 14th Dec.
11:30 CET
New Series
USG Flex Basics 3
"Routing" and Packet Flow"
After Object Generation, Firewall checking, the next part would be to get "Traffic" into right way, for this we will check the "Packet Flow Explore" and show the Routing Module with some Basic Knowledge.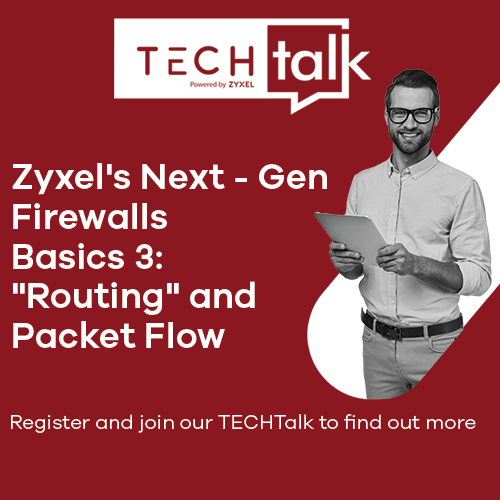 25/01
Wed. 25th Jan.
11:30 CET
New Series
USG Flex Basics 4
"Port Forwarding" and NAT"
I need to reach my camera..., How can I play with the PlayStation?..., My Outlook needs Port 443, but my USG FLEX also uses Port 443, what can I do? We explain a default "Virtual Server" NAT. How you can create it from Object Creation, to linking and enable the rule. We will also adjust the Firewall and explain the Logging Part.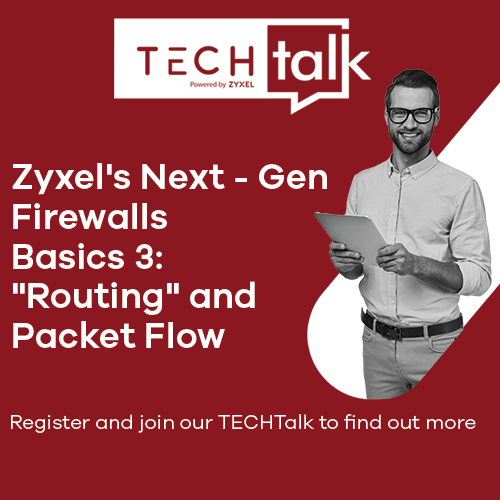 Explore our past TECHtalk- Episodes
Previous Episodes: