Explore the ZYXEL Online Certification Program
Zyxel understands education is the foundation to optimizing customers' investment. The Education Center provides a diverse curriculum to individual and organizations. Zyxel's network certifications offer network professionals the ability to become Zyxel-certified with proven experience and skills.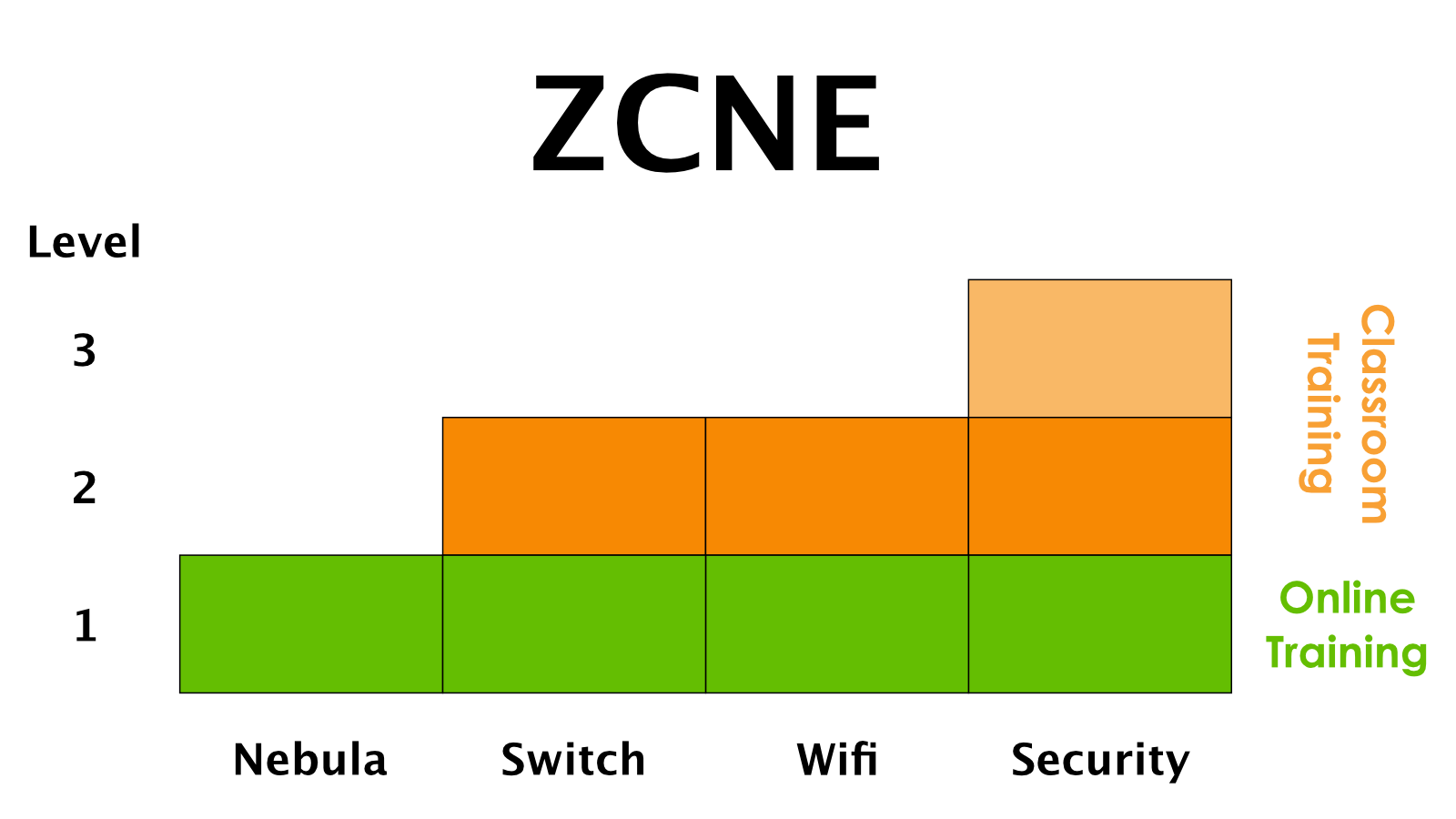 ZYXEL CERTIFIED NETWORK ENGINEER
With business demands constantly in flux, it pays to be knowledgeable. It is vital that you are well-versed with the latest and comprehensive networking knowledge to demonstrate your technical expertise. You require a deep knowledge pool that is matched with the latest products to deploy and manage networking products in order to meet your varied business objectives


Our available Online ZCNE Training Courses
ZCNE Nebula Level 1
Nebula is Zyxel's answer to cloud-based device management. Cloud-based device management provides network administrators with a more streamlined approach to remote management.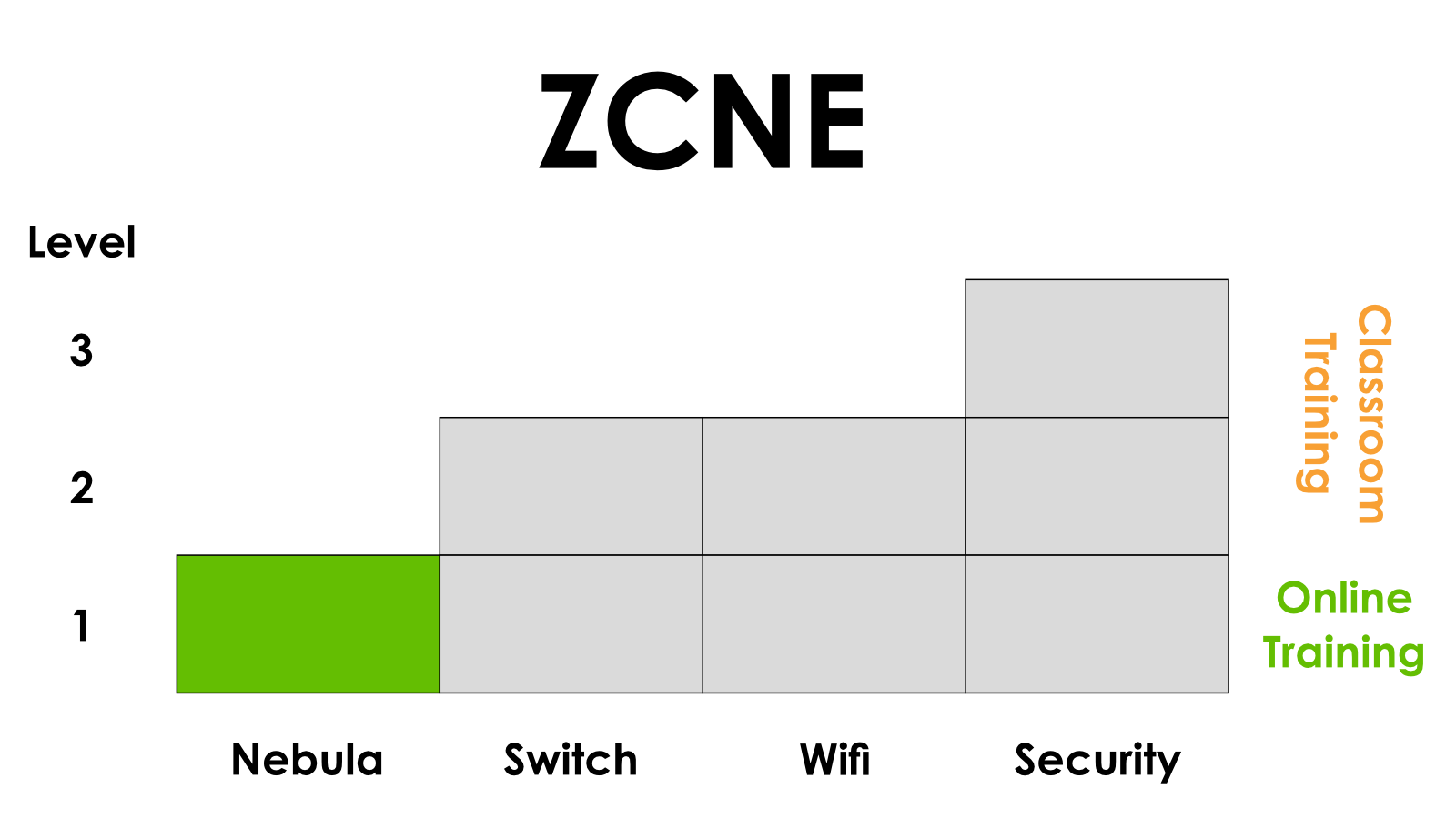 ZCNE Security Level 1


The Security Level 1 course is focused on explaining security technologies supported with practical application examples and solutions. The course starts from basic ZyWALL USG system architecture and configuration examples to more complex scenarios, covering the complete portfolio of our Security-Series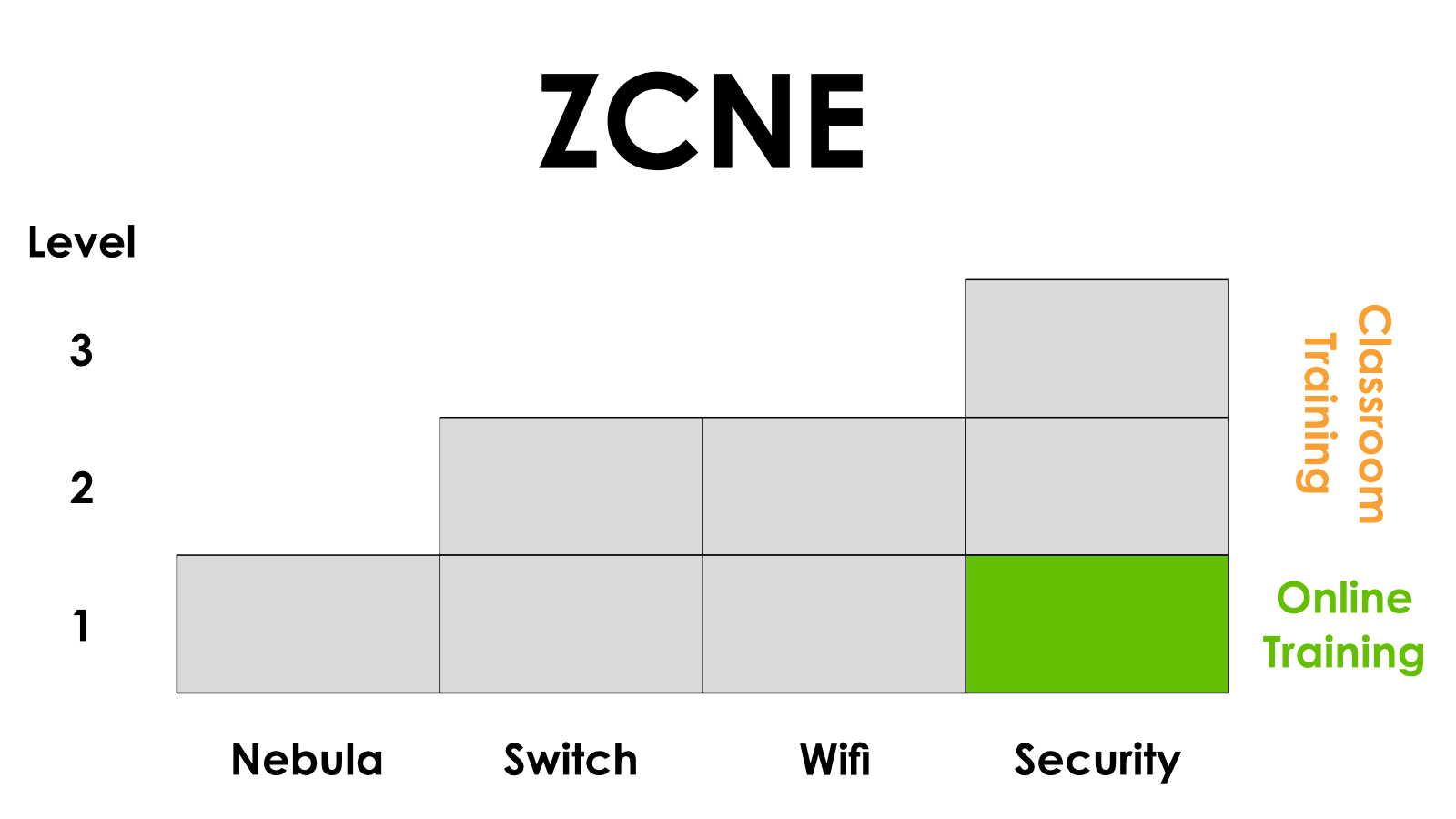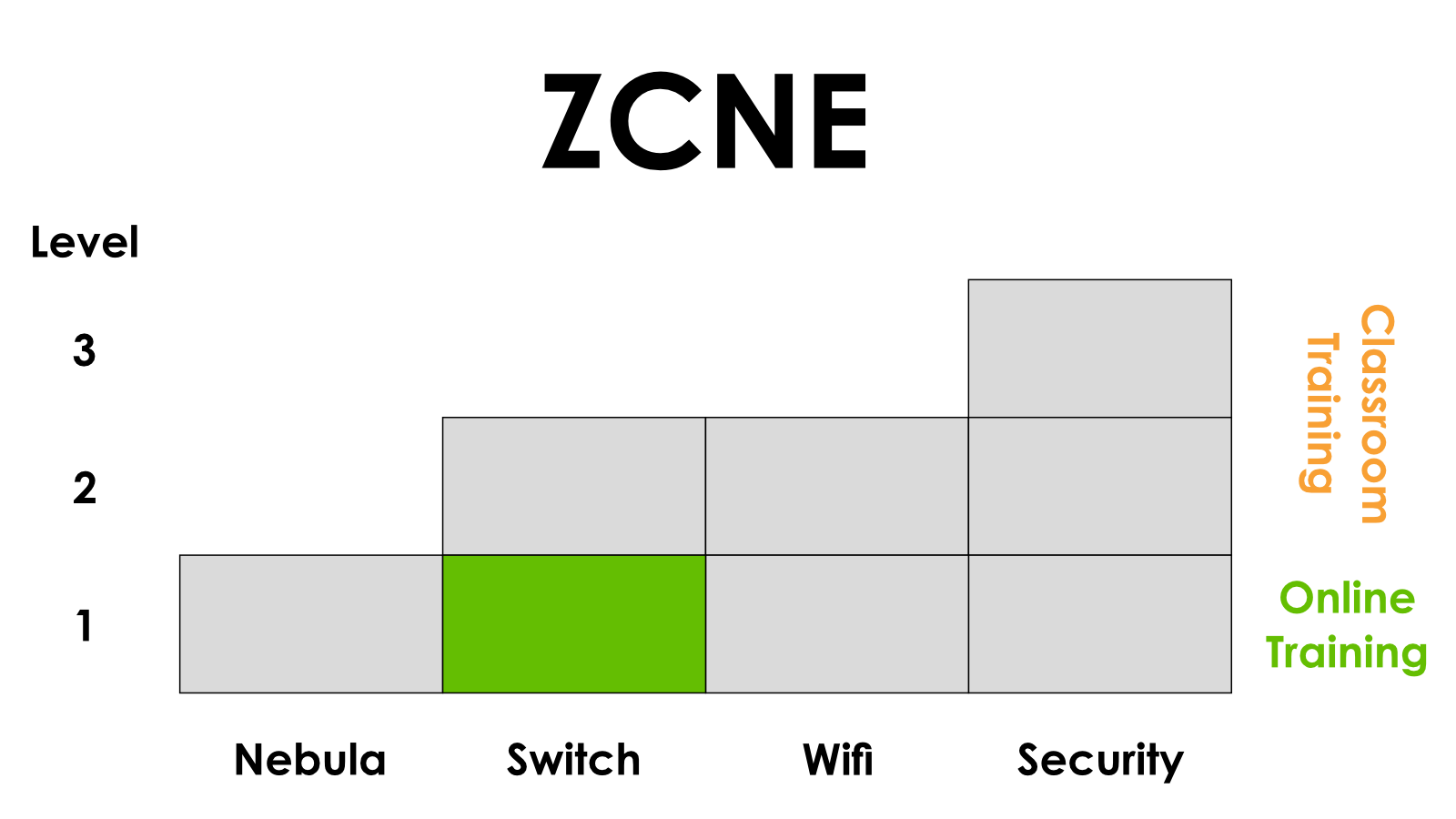 ZCNE Switch Level 1

Having a sound corporate network is the key to success in this digital age. ZyXEL's switches deliver complete and intelligent services that respond to the challenges users face. The goal of the ZCNE Switch course is to expand your knowledge and practical experience of using Zyxel switches.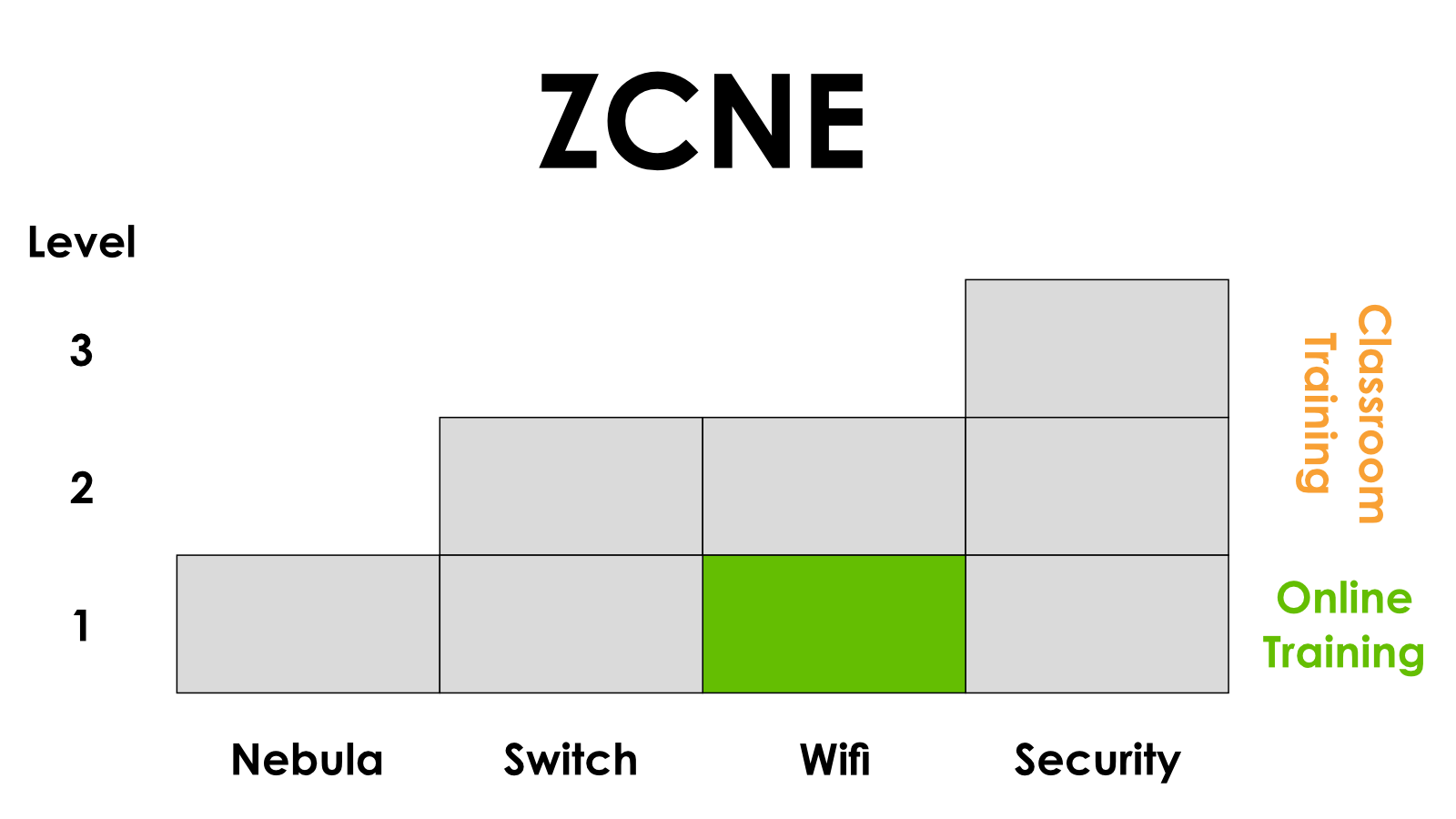 ZCNE WLAN Level 1


The ZCNE Wireless LAN Level 1 course is focused on basic Wireless LAN technology and scenario introduction. In this course you will get a complete overview of all WiFi related possibilities with Zyxel products.
If you're interested to attend one of our ZCNE Level 2 / Level 3 classroom trainings, please get in contact with us.