Explore ZYXEL Online Certification Program
Zyxel understands that education is the foundation for maximizing customers' investment. The Education Center offers a diverse program for individuals and organizations. Zyxel's Network Certifications offer network professionals the opportunity to become Zyxel Certified with proven experience and skills.
If you want to educate yourself even more, you can contact us here for information on our high-level certifications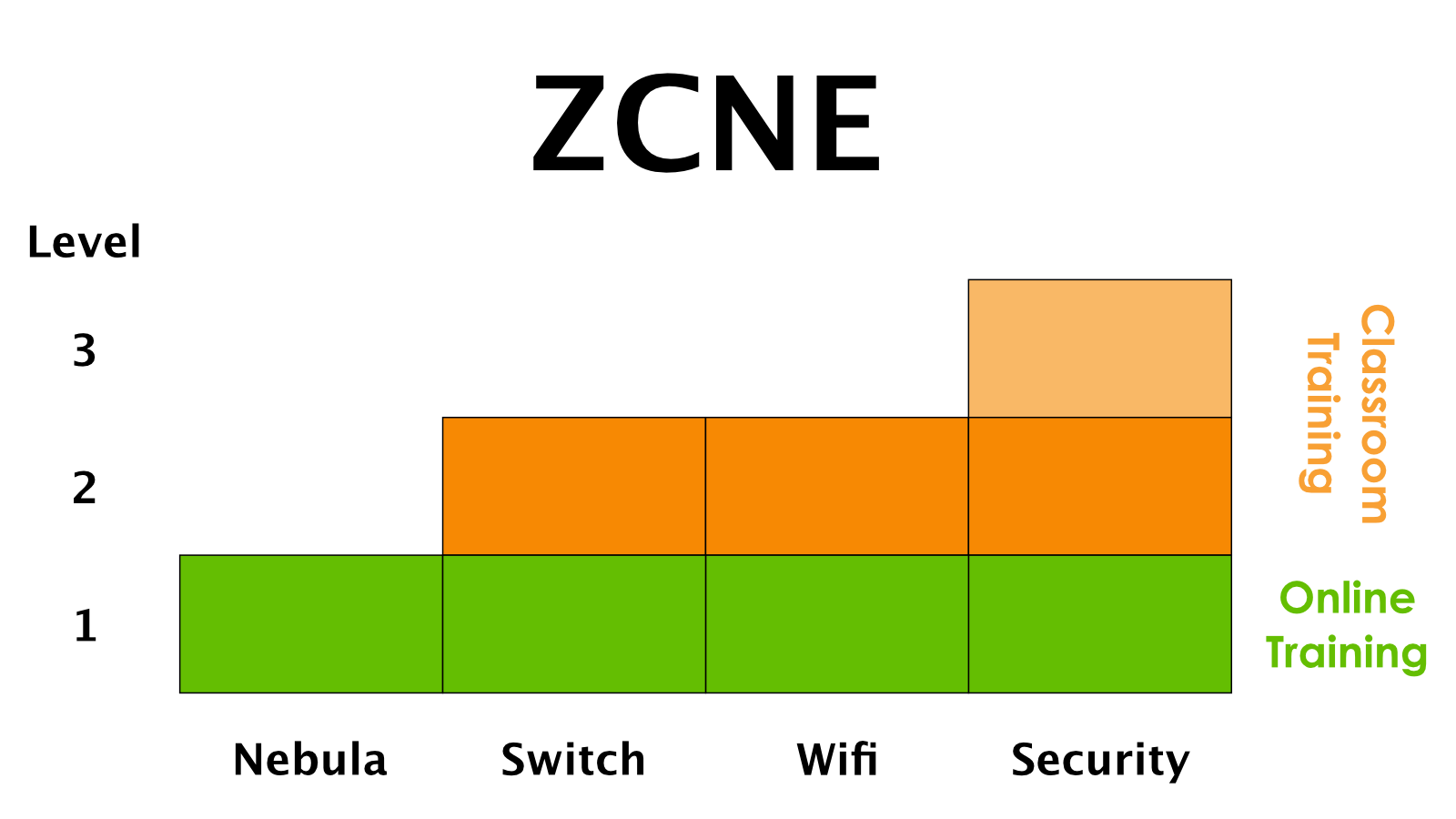 ZYXEL CERTIFIED NETWORK ENGINEER
With ever-changing business demands, it pays to be well-informed. It is essential that you
master
the latest and most comprehensive networking knowledge to demonstrate your technical expertise. You need a deep pool of knowledge matching the latest products to deploy and manage network products to meet your various business objectives
Our online courses available


You can ask for our training to be paid for by your OPCA. For more information, contact your Zyxel sales representative or email us at

commercial@zyxel.fr
ZCNE Nebula Level 1
Nebula is Zyxel's answer to cloud-based device management. Cloud-based device management gives network administrators a more streamlined approach to remote management.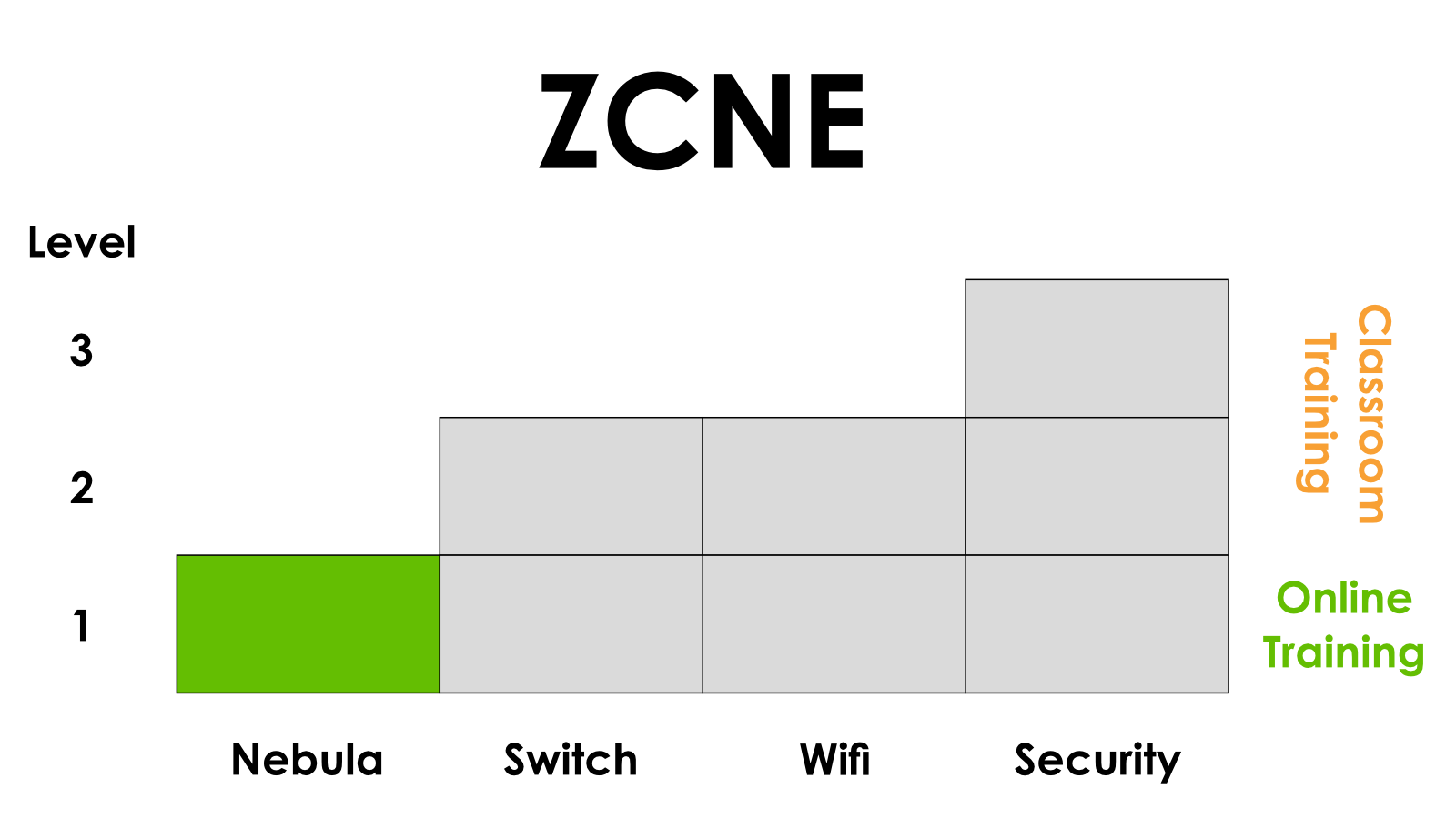 ZCNE Security Level 1


The Security Level 1 course focuses on explaining supported security technologies through application examples and practical solutions. The course starts with basic ZyWALL USG system architecture and configuration examples to more complex scenarios, covering the full portfolio of our Security Series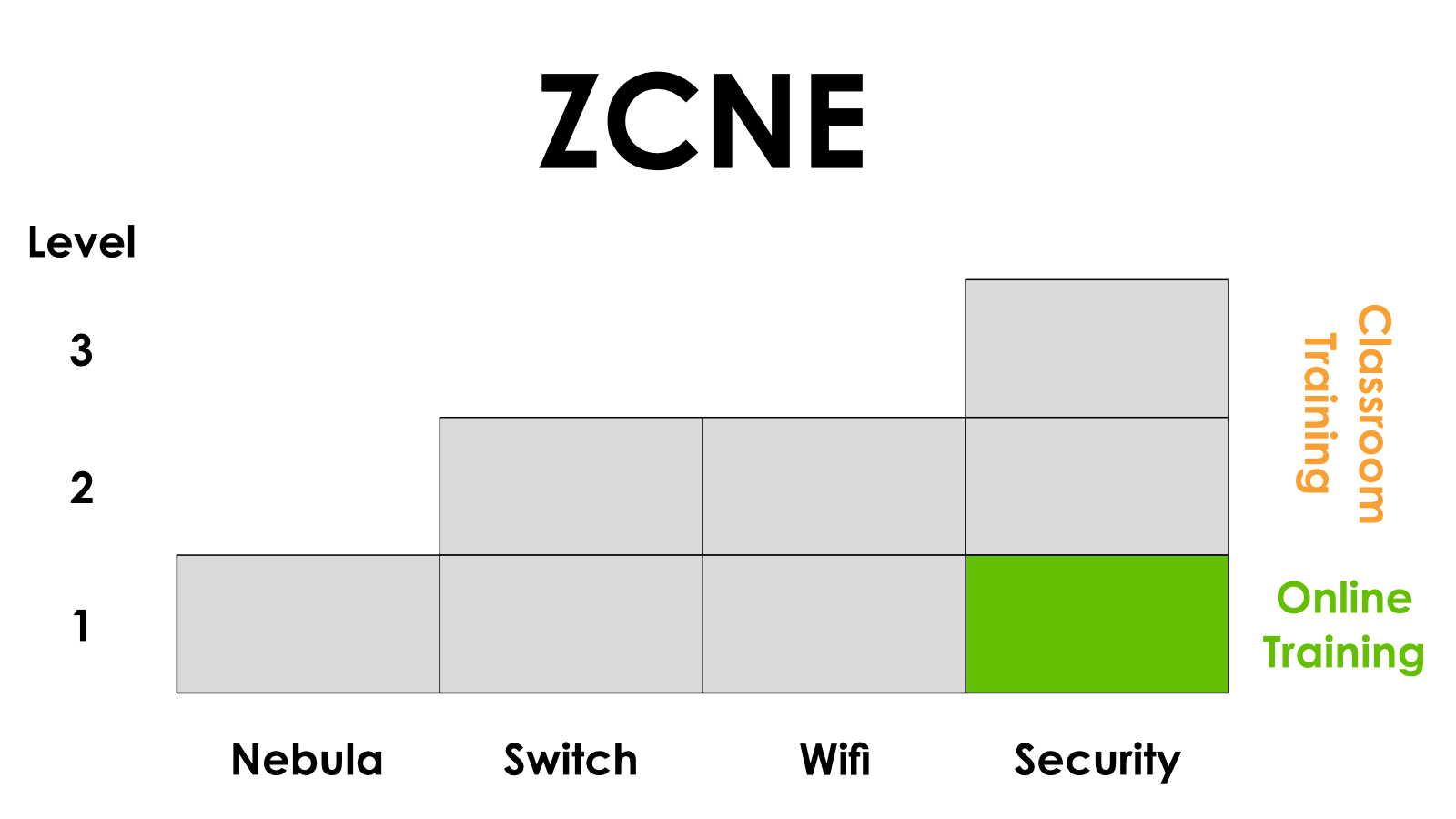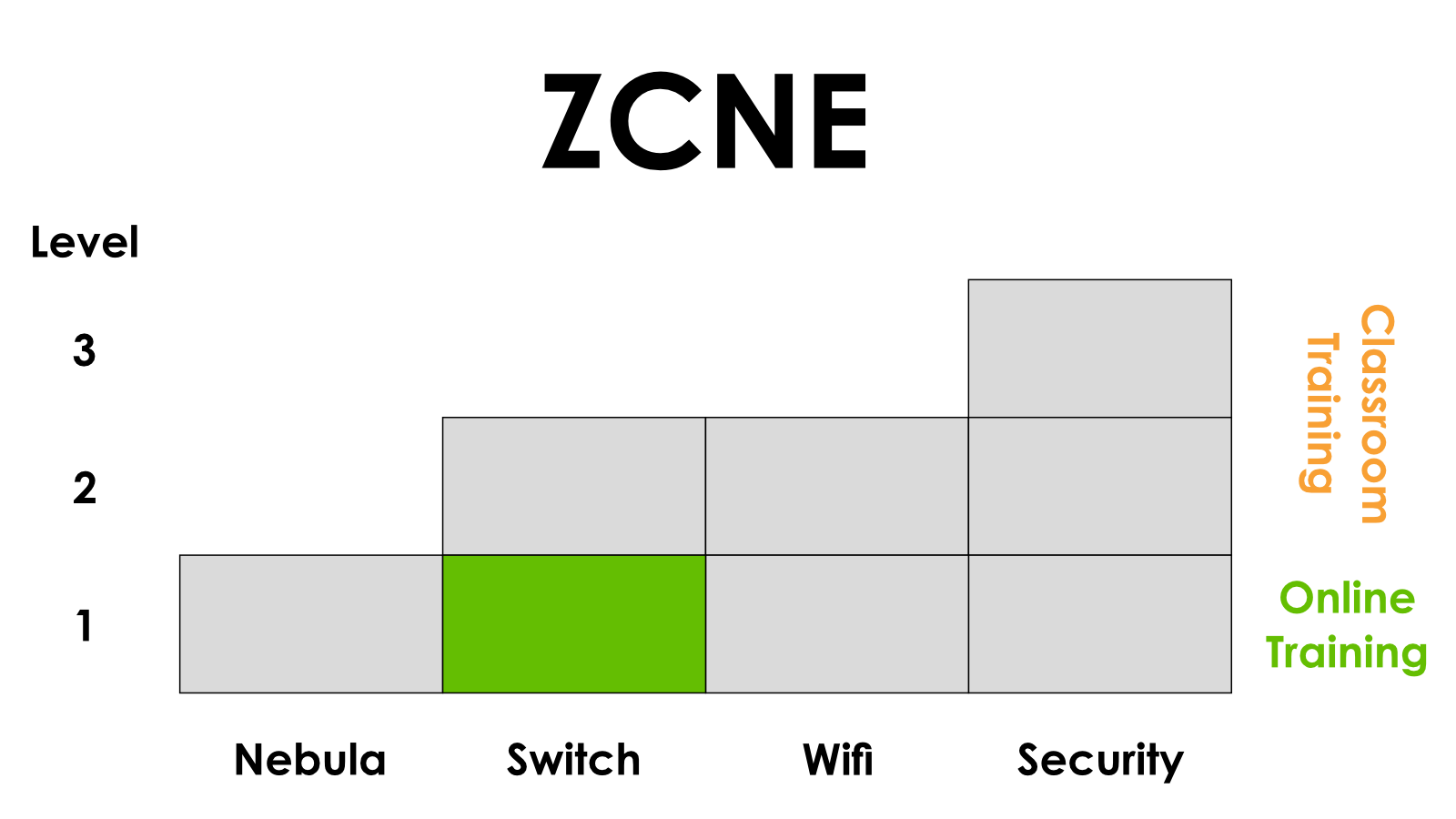 ZCNE Switch Level 1

Avoir un réseau d'entreprise solide est la clé du succès à l'ère numérique. Les Switch ZyXEL fournissent des services complets et intelligents qui répondent aux défis auxquels les utilisateurs sont confrontés. L'objectif du cours ZCNE Switch est d'élargir vos connaissances et votre expérience pratique de l'utilisation des Switchs Zyxel.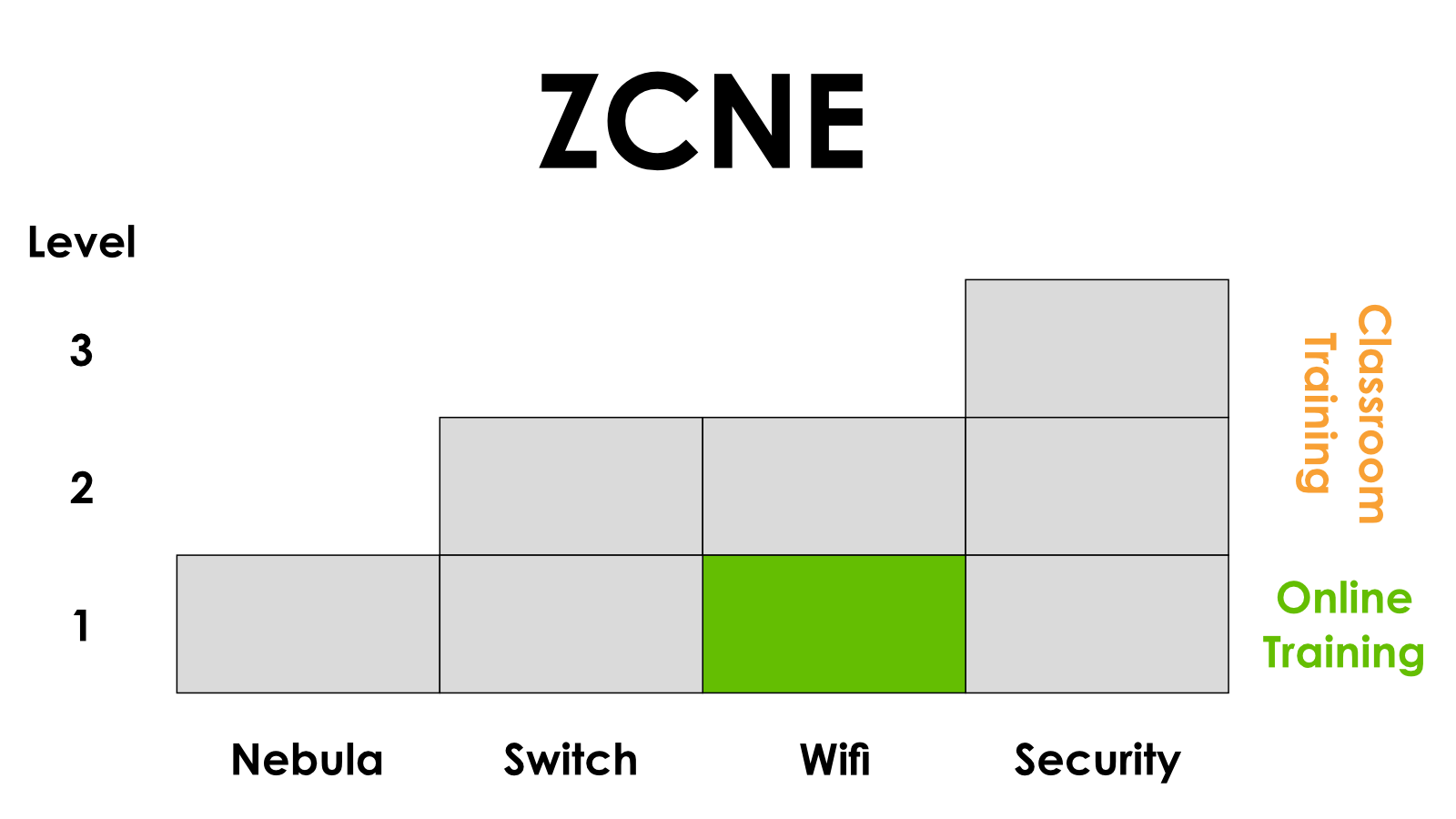 ZCNE WLAN Level 1


Le cours ZCNE Wireless LAN Level 1 est axé sur la technologie de base du LAN sans fil et l'introduction de scénarios. Dans ce cours, vous aurez un aperçu complet de toutes les possibilités liées au WiFi avec les produits Zyxel
Si vous êtes intéressé à assister à l'une de nos formations en classe ZCNE Niveau 2 / Niveau 3, veuillez nous contacter.