Zobacz program certyfikacji online ZYXEL
Zyxel uważa edukację za podstawę optymalizacji inwestycji klientów. Centrum Edukacyjne zapewnia zróżnicowany program nauczania na potrzeby osób i organizacji. Certyfikacje Zyxel oferują specjalistom sieciowym możliwość zostania doświadczonym, certyfikowanym technikiem z potwierdzonymi umiejętnościami.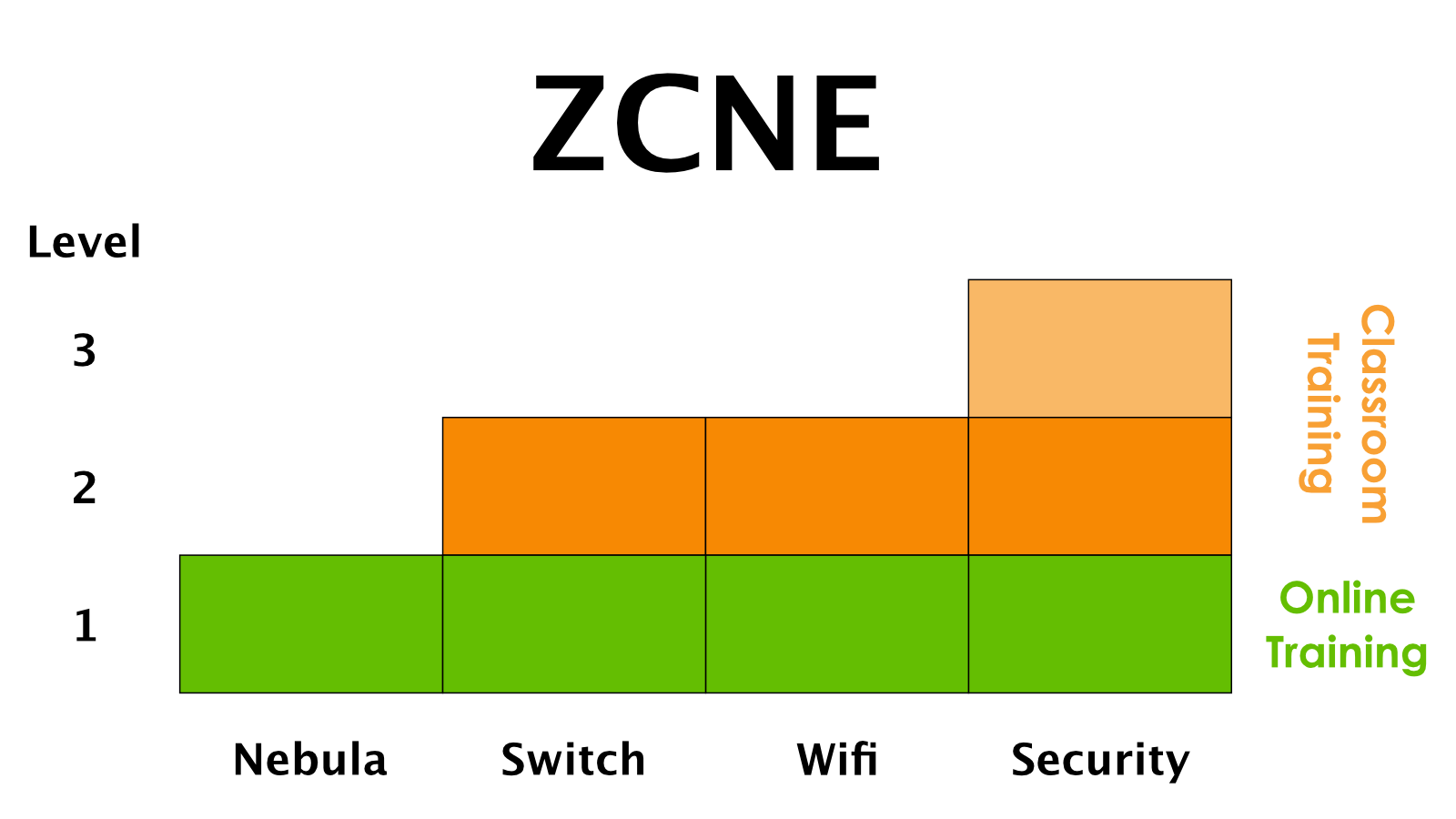 ZYXEL CERTIFIED NETWORK ENGINEER
Ponieważ potrzeby rynku sieciowego stale się zmieniają, warto mieć solidną wiedzę. Dla wygodnego zarządzania siecią i maksymalnego bezpieczeństwa niezbędna jest właściwa i aktualna wiedza z zakresu sieci. Znajomość obecnych produktów i ich funkcji pozwoli Ci na wdrażanie i zarządzanie elementami sieci w celu pokrycia wszystkich potrzeb Twojej infrastruktury.


Nasze kursy online są dostępne
ZCNE Nebula Level 1
Nebula to rozwiązanie firmy Zyxel do zarządzania urządzeniami w chmurze. Platforma chmurowa zapewnia administratorom możliwość bezproblemowego zdalnego zarządzania dużą liczbą elementów.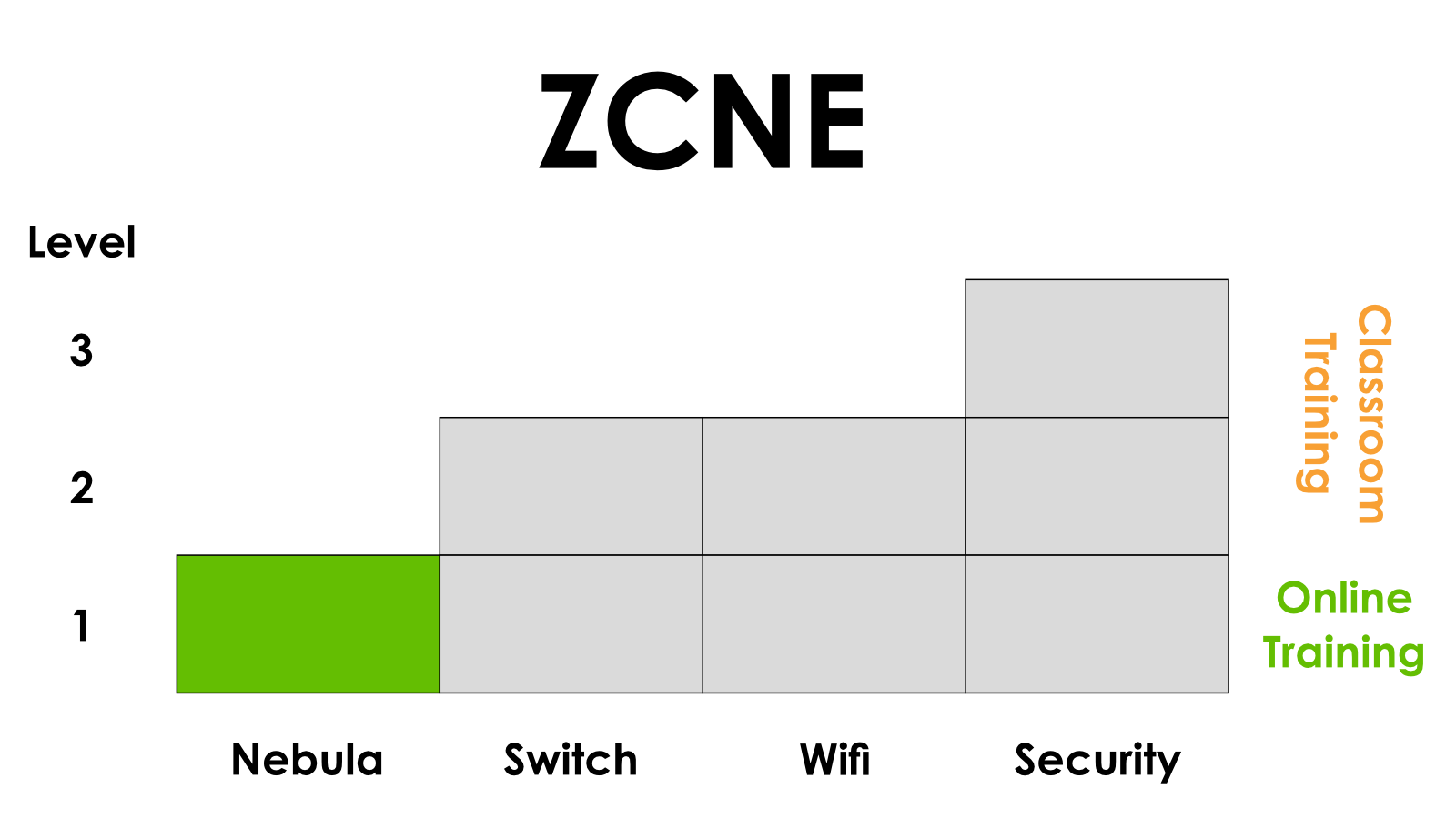 ZCNE Security Level 1


Szkolenie z zakresu bezpieczeństwa pierwszego stopnia koncentruje się na wyjaśnianiu technologii bezpieczeństwa sieciowego z praktycznymi przykładami. Szkolenie rozpoczyna się od podstawowego wyjaśnienia architektury ZyWALL USG wraz z przykładami konfiguracji, aby następnie przejść do bardziej złożonych scenariuszy obejmujących nasze pełne portfolio funkcji bezpieczeństwa.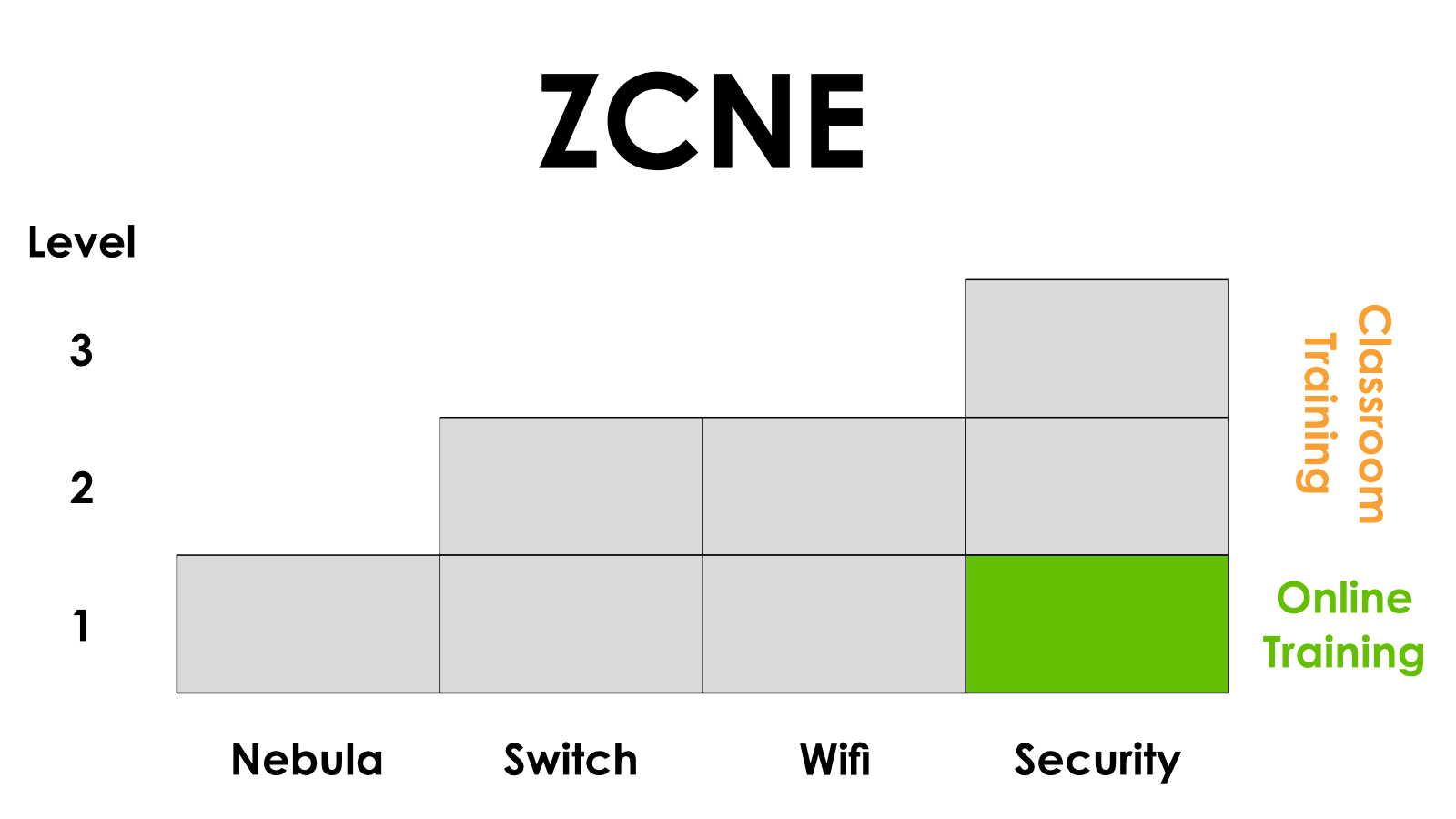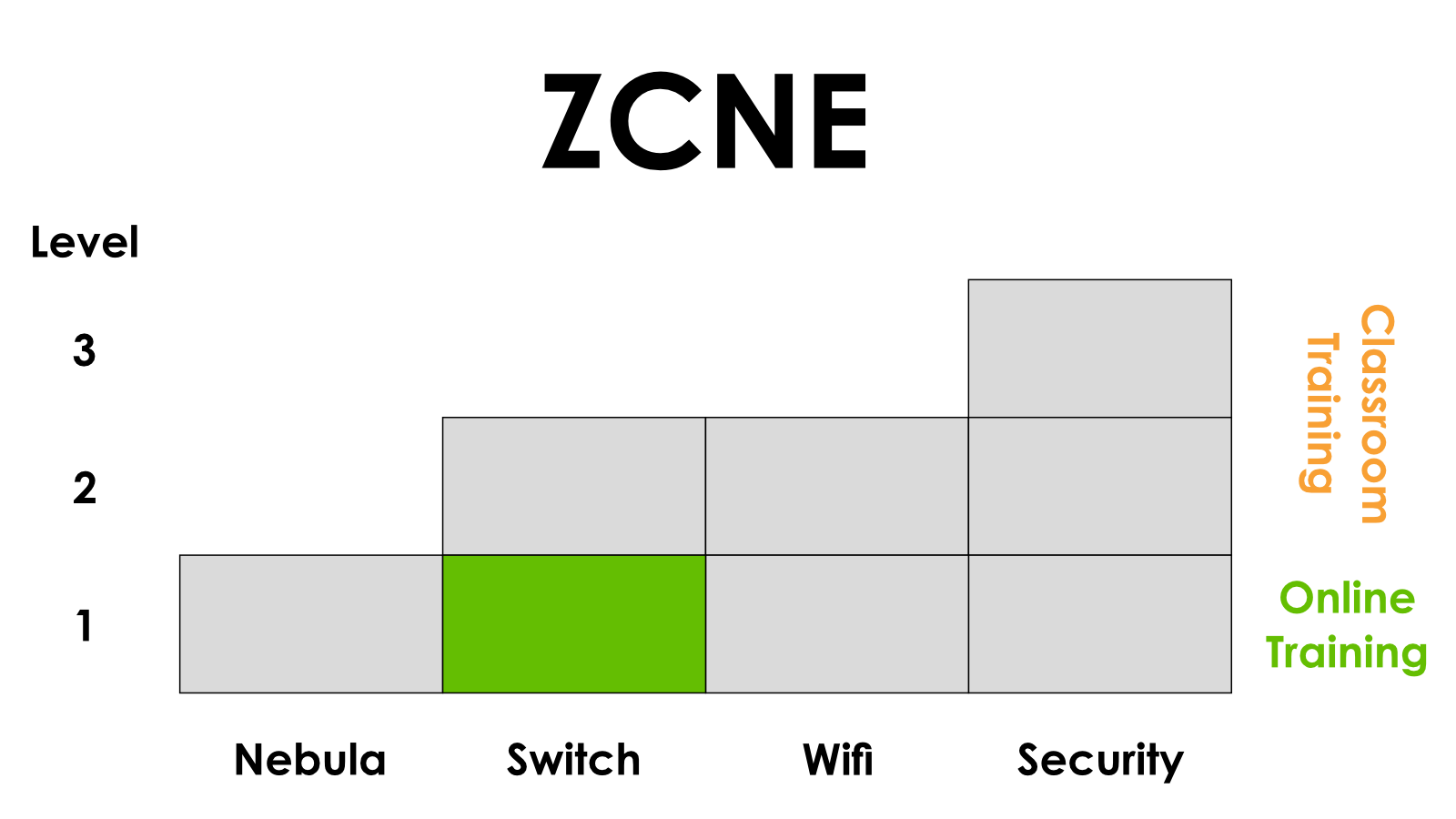 ZCNE Switch Level 1

W erze cyfrowej posiadanie solidnej infrastruktury sieciowej ma kluczowe znaczenie. Przełączniki Zyxel zapewniają kompletne i inteligentne usługi, które stanowią odpowiedź na wyzwania, przed jakimi stają użytkownicy. Celem szkolenia ZCNE Switch jest poszerzenie Twojej wiedzy i praktycznego doświadczenia w użyciu przełączników Zyxel.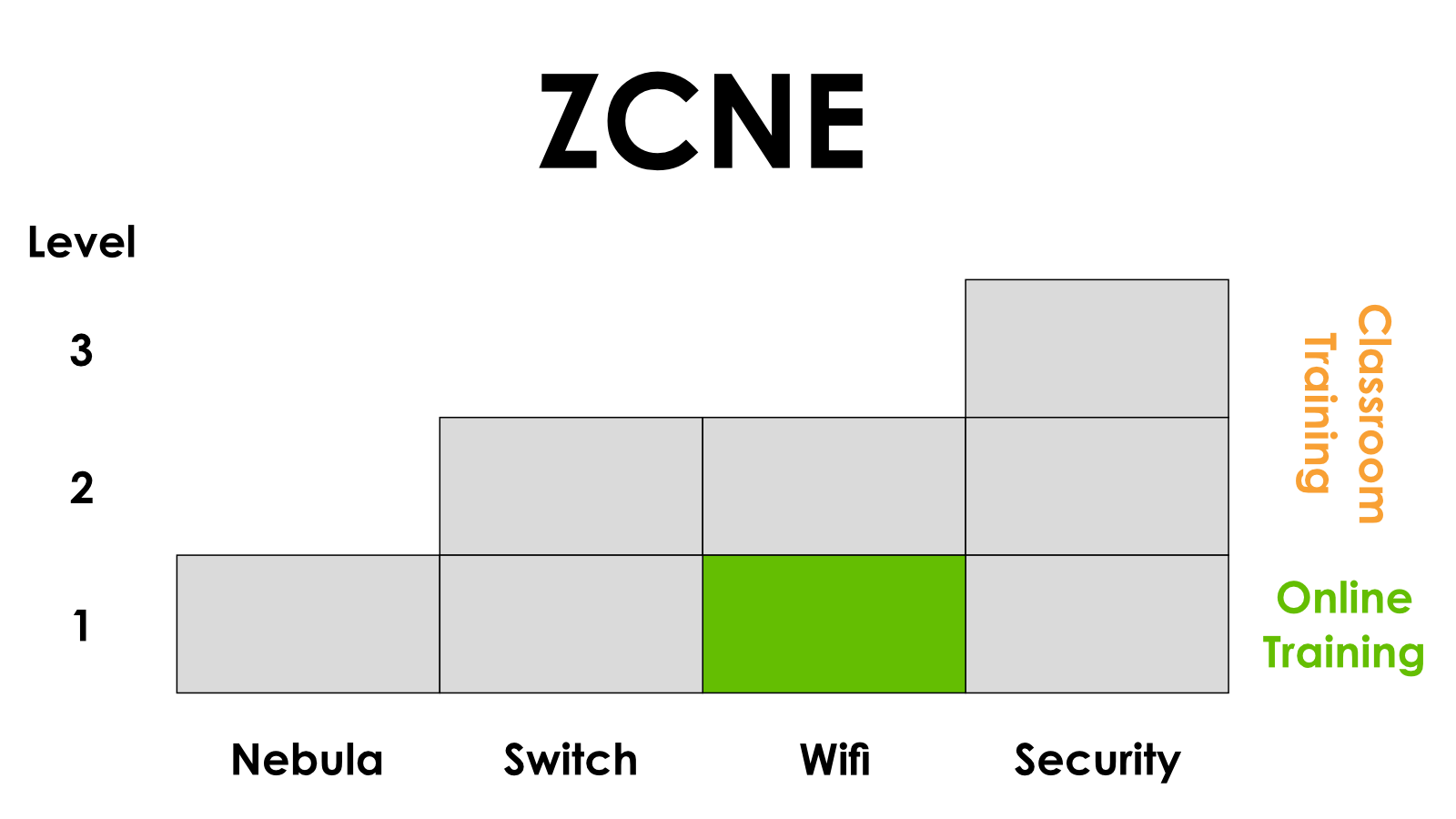 ZCNE WLAN Level 1


ZCNE Wireless LAN pierwszego poziomu to szkolenie skupiające się na podstawowych technologiach sieci bezprzewodowych oraz informacji o ich wdrażaniu. Podczas tego szkolenia uzyskasz dobrą orientajcę we wszystkich możliwościach bezprzewodowych produktów Zyxel.
Jeśli jesteś zainteresowany uczestnictwem w szkoleniu ZCNE II lub III stopnia, skontaktuj się z nami.